Home
-
Products
-
Long Oil Gauging Tape
Antistatic Sampling Line
Item: LOMT-Model YX
Product Name: Antistatic Sampling Line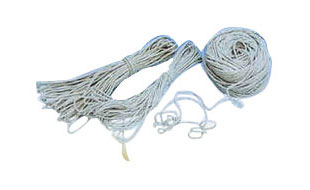 This series are according to GB13348-92¡¢GB15599-1995¡¢JT/T407-1999 standard.In course of oil manufacture¡¢carry,it's need sampling¡¢temperature testing,in case sampling line didn't produce according to nation standard,maybe it has happened static accident in course of sampling and temperature testing.This series of sampling line have past the nation standard absolutely.
Application wide: It's used to deep stratum oil sampling and testing.
Specification:diameter 4mm, 6mm, 8mm
Just 500pcs get wholesale price of Antistatic Sampling Line made in China from Eastern - the best factory for distributor, importer, supplier and wholesaler.

right now.