Home
-
Products
-
Long Oil Gauging Tape
Water Indicating Paste (Water Finding Paste)
Item: LOMT-WIP
Product Name: Water Indicating Paste (Water Finding Paste)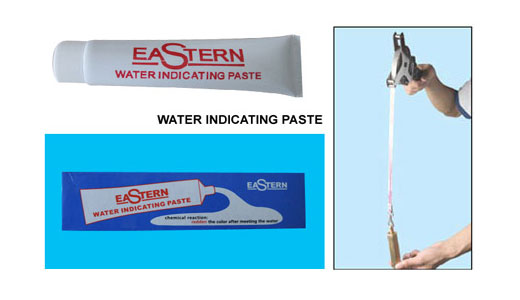 Water indicating paste also called water finding paste or water finder paste.
It was used in the field of Petrol Chemical Industry or gas station. When you want to measure the depth of oil, place a thin film of paste on clean gauge line, rod or bob approximately where water level is expected to appear-lower tape or rod into tank until bottom is reached. Water indicator paste will appear by positive contrast of brilliant colors; Gold changes to red on contact with water level, instantaneous in gasoline, kerosene, and gas oils; A few seconds longer required for heavy and dark oils.
Just 500pcs get wholesale price of Water Indicating Paste (Water Finding Paste) made in China from Eastern - the best factory for distributor, importer, supplier and wholesaler.

right now.